Tips and Tricks with the Marketing Tools
Instructional templates to help you get the most out of the Email Template Designer
These tips and tricks are available to be uploaded to your Content Manager to allow you to experiment with the settings.
Please request by emailing support@socketlabs.com.
How to create a button
How to create a reusable Signature Block
How to put a box around your image or text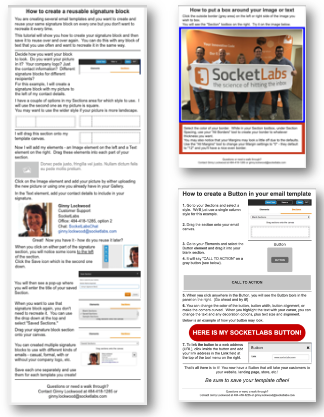 Please let us know if there are other helpful instructions for the Designer that you would like to see!